Everything You Need to Know About the 2019 Volvo XC40
November 26 2018, Volvo of Mississauga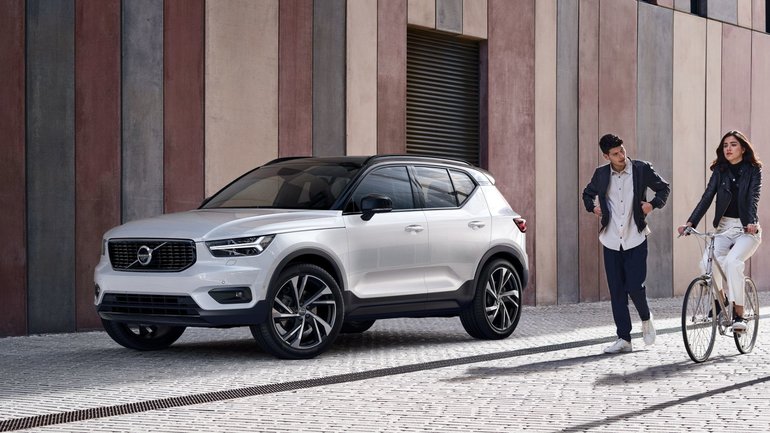 The new 2019 Volvo XC40 is one of the most recent urban SUVs to hit the market in Canada. Featuring a ton of new technology, impressive safety, and an efficient engine, the 2019 Volvo XC40 has everything a young, active family could hope for in a compact SUV.
Featuring Some Pretty Advanced Technology
Volvo's plan is to make the new XC40 stand out in the technology and connectivity departments, and it all starts with the Volvo On Call feature. It's a mobile app that connects your phone to your vehicle. In doing so, it gives you a range of actions to choose from, including locking the doors remotely to starting the engine. You can also call for help or roadside assistance if needed.
The new XC40 offers other features as well such as Apple CarPlay and Android Auto, which are housed within the Sensus Infotainment system. This system gives you unparalleled connectivity to your mobile phone from the car's central console screen.
Safety You Can Trust in the 2019 XC40
The 2019 Volvo XC40 offers a wide range of advanced safety features, including City Safety with automatic braking for cyclists, pedestrians, and other vehicles. Lane departure prevention, lane departure warning, and adaptive cruise control are also part of the XC40's safety features. If you're looking for a vehicle that can not only warn you of a potential collision but also prevent it, the 2019 Volvo XC40 is the vehicle for you. It can also brake for large animals and avoid accidents with other oncoming vehicles.
Power comes from a 2.0-litre, turbocharged four-cylinder engine that delivers 248 horsepower and 258 pound-feet of torque. This engine is paired with a quick-thinking eight-speed automatic gearbox that sends power to all four wheels.
To learn more about the 2019 Volvo XC40, contact us today at Volvo of Mississauga.